Post by Alex on Jul 5, 2021 11:43:47 GMT -5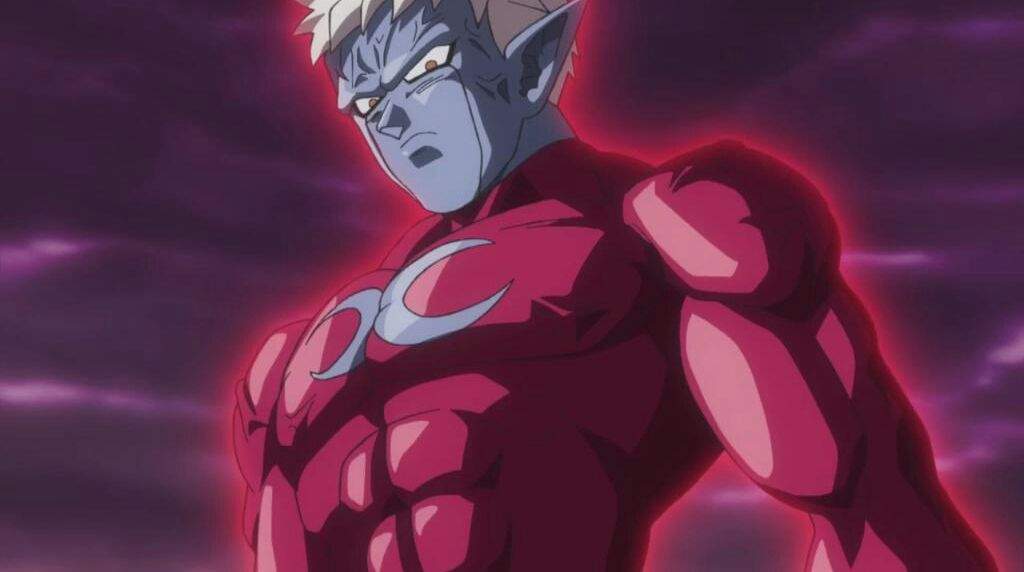 God Ki Regeneration:
(Advanced Tech) This is the ability Goku used vs Beerus after being stabbed and healing with his own Ki. I would say taught only by Grand Priest.
Actions: 1, Ki: 10%
Effect: Ability to heal ones own wounds 1 time per battle at the cost of your own Ki. Heals 15% Battle Fatigue and Cancels one (Not Death) Critical Effect

God Bind:
(Advanced Tech) The is the ability Goku used vs Broly. Probably again Grand Priest only maybe King Kai too?
1 Action, Ki: 7% DR: 0
Effect: Counters an incoming attack by trapping your opponent in a field of energy temporarily. This stuns the opponent for 1 action and makes your next action unable to be dodged. (Meaning it would be a non charged technique)

Energy Land Mine
: (Advanced Tech) Used by Goku vs Jiren also kind of what the one Universe 11 Guy does vs Goku and Hit (Maybe taught by Adel and Luther?)
1 Action, Ki 6% DR 4 Crit: Crush
Effect: You create a field of dangerous ki around you. The next time an opponent attempts a melee attack against you (Hybrid, Sword, Punch, Kick, ect) the energy explodes dealing damage to them.

God's Heat Flash
: (Advanced Tech) The Ability Vegeta used vs Broly when he went God. (King Vegeta)
1-3 Actions, Ki: 10% DR 6 Crit: Burn Type: Beam
Effect: A concentrated beam of energy similar to the Big Bang Attack, but fired with the fiery ki of the Gods behind it.

Grading on a 100 Point Scale, I give that a 30:
(Rush Technique) Used by Vegeta vs Trunks in Super
Actions: 1
Rush: Counters incoming technique with a simple dodge before ramming your fist into their jaw, sending them into the ground and kicking them away. Counter + 3 SA's. Only works if you insult your opponent in the RP


Heatwave Magnetron
: (Finisher) Used by Jiren to try to defeat UI Goku (Adel)
Actions 3-5, Ki: 20%, DR: 10, Crit: Burn
Effect: Summoning forth your inner furry you put all your power into a concentrated globe of energy before releasing a massive blast at your opponent.


Infinite Energy Punch:
(Advanced Tech) Used by Jiren multiple times is the ability Vegeta dodges to land a clean strike on Jiren. (Luther)
Actions 1, Ki 16%, DR 5.5 Crit: Stun at Advanced %, Type: Hybrid
Effect: You crouch down into almost a sumo like position before striking out with a flurry of energy infused strikes. Although each blast carries a DR of 6, hitting multiple times does not increase Damage Rating. The benefit is that it makes it harder to dodge.
Destructive Energy Barrier:
(Power Up) Used by God of Destruction Toppo in TOP (Grand Priest)
Ki: 10% + 1/2 Ki Spent on attacks against you, Action: 1
Effect: You summon forth the power of destruction to protect yourself for 1 turn from all attacks coming at you. Doesn't work on Finishers. Limit to use 1 time per battle.
Justice Rear Naked Choke
: (Advanced Tech) Used by Toppo vs Goku in exhibition (Adel, Luther)
Actions 1-3 , Ki: 7%, DR 3 Crit: Crush , Type: Hybrid
Effect: You grab your opponent in a bear hug from behind looking to squeeze the life out of your opponent and break every bone they have. Charged Actions don't raise DR just make the technique hit that many times.
Poison Blows
: (Fundamental Tech) Used by Lavender vs Gohan in exhibition (Frost, Yardrat)
Actions 1 , Ki: 4%, DR 1.5 Crit: Poison then Blind , Type: Hybrid
Effect: You infuse your fists with a rare poison. The first time the attack lands it has a chance to poison the opponent. If it has poisoned them in the fight every future use of the ability has a chance to Blind them.
Lava Spit
: (Advanced Tech) Used by Auta Magetta vs Vegeta in Tournament of Destroyers (Luther, Yardrat)
Actions 1-2 , Ki: 11%, DR 5 Crit: Burn , Type: Blast
Effect: You possesses powerful magma inside your body which can be spewed out in blast form. You must have completed Fire Temple to Gain this Ability or be an Android.
Just some ideas.
I do not think I am ready to add "God Ki" stuff just yet but I do think a lot of these are good suggestions and will be saving them on the admin board for the future.