Post by Ur'Alcyonis [Halcyon] on Sept 13, 2021 17:57:19 GMT -5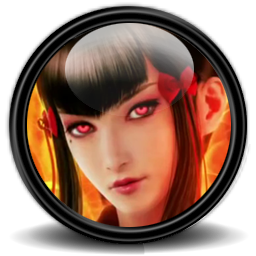 Note: Champion lv 2, combat rune
The woman sat down on the wooden boards of the porch of a large house on Valhalla. She was holding a bar of processed food in her hand, taking a bite from it and immediately spitting it out again, clacking her tongue in disgust before throwing away the bar she'd been given by Luther. She truly hated this type of food, where there was no flavor, no experience or joy to be found...just raw nutritional value without the savory flavor that she was accustomed to with every of her meals. It was quite a mystery to her how those saiyans could be so contradictory, with them usually eating so much one would ask if they had a black hole in their belly, while here...it seemed the sparsity of food ment they had to rely on these disgusting military rations.
Standing up from the porch's floor, the woman stared into the distance for a moment, before walking inside of the large house. These inferior beings confused her, their methods barbaric and without any sense of style. It was such a thing of beauty, to enjoy the hunt, to savor every emotion the prey has felt before they were turned into the next meal. Halsey wasn't picky with her food, she liked vegetables, nuts, fruits, fish, poultry, meat...anything that was prepared well, was a delight to her palate.
With her frustration reaching a new height, the woman walked over to a table with a large sawblade on it, snapping her fingers to make any and all residue from her previous meal preperations vanish from the table. However, as she was about to grab the large blade, a small chain with a red gem dropped onto the table, making her lips curl into a rather wicked smile. "Why not? A meal is all the more scrumptious when it is served and devoured after a healthy work out."
Grasping the gem in her hand, the primeval closed her eyes and allowed her spirit to wander off, entering the astral realm but moments later. There, upon her arrival, she opened her eyes to take in the dreariness and glumness of her surroundings. An empty city, its origin unknown, buckled under dark skies and heavy rainfall. The sight of it all made her wonder if this place was reacting to her frustration or to whomever it might be she'd be having as an opponent. "Couldn't it at least be dry...ah well, as long as it aint some moody prick, I'll be fine."
---
WC 428 TWC 428