Post by Jared Miruzuki on Sept 10, 2019 8:34:30 GMT -5
The Two-Fold Struggle....
Internal
Azazel was quick to make his intentions known. Not surprising. It was rare an entity of darkness beat around the bush. But look of a calm ocean remained plastered on the face of Jared. But he was in a strange place already on his own. He sat there floating in limbo as an outsider looking in on his own body while Poseidon's consciousness took the dominant half. This felt like a confrontation between Poseidon and Azazel rather than Jared himself. It was not exactly enjoyable just yet. But he could at least be witness, or so he thought.
"Urgh..." he grunted just then as he dropped to his knees.
Freed immediately took notice and turned his attention to the boy. Jared felt heavy, stagnant, sleepy.
Jared, what's going on?


His eyes were starting to become droopy but somehow managed to look up into Freed's eyes, "I think...you...already know..."
What are you saying? You can't sleep now! You've got to fight it! If you sleep he'll...


"I know..." breathing audibly labored now, "I know..."
But the boy mustered a smile after having to hang his head for a moment. He looked back to Freed showing that smile, his 'body' starting to show debilitating crackles of static around it.
"But...you...you did it last time! You fought him and brought me back. That's why..."
He felt pain as the crackling static intensified. Jared almost always lost this mental struggle on his own. So this time it just felt easier to submit. But the horrified look of concern and doubt remained on Freed's face as he tried to reach over to the boy. But the static bolts acted as barrier and repelled his hand the moment came close.
Jared, don't give up! What about Kasume?
Ah, yes! There was still her. He made a decision to keep her safe not too long ago, didn't he? But this somehow felt right even with how it pained his consciousness. The floodgates were dying to be let open as he felt his power directly resonating with Azazel's. Poseidon needed this.
"When I wake...tell me everything that happened..."
Jared...
From there the boy laid out flat, his consciousness pushed to dormancy. Something about seeing Jared in this state stirred Freed's anger. It contradicted the Jared he knew all this time. The one who audaciously jumped into danger with no sense of consequence other than 'it'll all just work out': That was Jared. The one who continuously came around to profess his passionate feelings to Kasume despite her smacking him down: That was Jared. As the spirit balled his fists thinking about this, he came to a decision to do all he could to bring back
that
Jared. He made a committed effort to try and let his reach get to the boy. The static resistance wasn't having it, and sent through him a jolt so intense that he flung the spirit's body back. But he sprung to his feet staring at the boy with building rage.
His mental block is so strong. But I didn't lose to it last time. I'm not doing it here.
JARED, YOU DON'T GET TO SLEEP HERE!!!
He cried out before proceeding to lunge at him to attempt it again.
~~~~~~~~~~~~~~~~~~~~~~~~~~~~~
Internal
Freed had been repelled from Jared yet again, now having debilitating sparks crackling off of his form. But what was now adding to the urgency was when Jared started giving off grunting sounds of pain with the static becoming more vicious. Freed could feel the cause of it.
He's using Jared's power to transform.


He stared at Jared's writing 'body' with such difficulty.
His instincts are making him struggle. He wants to be awake! Where does Jared find the fortitude to endure this?


~~~~~~~~~~~~~~~~~~~~~~~~~~~~~~~
Internal
Freed watched as Jared seemed to be in the struggle of his life. He looked like a wiggling live wire with all the voltage to go with it.
If I go near him it just hurts me.
Filled with anger and frustration however, he continued to look at the boy's moving body. With Poseidon out there struggling with a fearsome entity, time was certainly an enemy.
Even so, that would be better than Jared hurting alone! So this time I fall back!


With a mighty rush forward, the spirit once again through himself to Jared. The mental barrier of course would do its best to send painful shocks through him in an attempt to repel him once again. But this time he grounded his feet to the floor. He held in the urge to scream out in pain, focusing on Jared's pained expression while undergoing his own. He dug deep and continued to try to push with his knees. The more he did, the more the barrier resisted.
You can't give up...for the same reason I can't give up!
Thoughts of him and Jared pushing through struggles together surged through the spirit's mind. It provided his motivation to endure it. The spirit's hand was drawing close to Jared. He'd be able to touch him if he went just a little further.
We said...we'd do this...together!!! Wake up, Jared!!!


A surge of opposing force pushed against the spirit and he could feel his ground slipping.
It's no...use! I can't hold it!!


With one final surge, his feet left the ground just then and he started to move backwards. But just before he would be repelled completely, something stopped him. The spirit managed to open one eye at first and became surprised at what he saw with his eyes widening. The reason he stopped was because Jared had grabbed him by the wrist.
Jared, you're...!
Jared still had his eyes closed but his grip around Freed's wrist was a solid vice grip. Seeing Jared's face, he noticed signs of him trying to regain consciousness. A little more!
~~~~~~~~~~~~~~~~~~
Audacity returns...
Internal
Freed called out to Jared after turning his palm up to grab the boy's wrist in kind. Then he tightly shut his eyes, putting all focus onto the contact he had just made with Jared. In here it was merely Jared's mind projecting the body he saw. So Freed tried to use his own mind to connect to Jared's consciousness. With all the focus he could muster he tried to project them into Freed's chamber of memories. But instead ended up in Jared's own chamber of memories with him standing in the center.
"Freed? It's you! What are you doing here??"
Jared, you have to wake up.
"What? Why?"
You can't let Poseidon take on Azazel like this. That's your body! You should be fighting him!
Jared turned away from Freed, showing a look disgust. "Idiot! What's the point? I'd rather he fight him instead of me doing it. If I fight I'll also have to juggle Poseidon's consciousness along with it.
Jared, you can't think like that!
"You don't get it! The moment Azazel appeared my powers went berserk. That's because Poseidon's presence was being drawn to him. Once I decided to let him take over my powers stopped doing that,"
Freed put on his own expression of anger and looked away. Interesting. Didn't think you knew the concept of self-control
Jared turned around, looking provoked, only to meet eye to eye with an equally angry Freed. The most powerful foe we've ever faced is calling for
our
lives and you're worried about maintaining control. This is precisely the time to lose it!
Jared was brought to stunned silence. The Jared I know wouldn't hesitate to throw himself into something like this. That's something I would do. The Jared I know would take on the challenge even if it could plant his face in the dirt. The Jared I know would be...audacious...
The word "audacious" echoed in Jared's ear when he heard it, causing the many instances where this played out to flash through his memories in a split moment. Freed sighed, gaining an expression of sadness as he turned away again heading for the "door".
If you'd rather die by proxy, that's ok. I'll try to give my assist to Poseidon as best I can.
He reached the door when suddenly Jared called out, "Wait..."
Then before the spirit would turn back to him, a glow made itself present. Freed turned to see that the source was Jared himself. The boy's eyes were open and giving off a potent yellow light. That light filled the entire room gradually, blinding the spirit briefly. When he could open his eyes again, he was back where he had been before, still being held by Jared's grip. However instead of the boy appearing unconscious, he was standing up and facing the spirit. He released his grip on Freed's arm, looking slightly vexed.
Jared...
"You're still annoying and I can't wait to get you back to your own body,"
Hearing that somehow put a smirk on the spirit's face before he nodded, Makes two of us...
The pair then faced "front" and began focusing with a glow starting to resonate off of their forms, slowly expanding!
~~~~~~~~~~~~~~~~
External
Jared
seemed
to be maintaining an eye of the storm level of calm through most of the exchange. Perhaps there was comfort in knowing he was fighting through a proxy. Or perhaps the difference in their strength levels was so apparent that he found it pointless to fret about it. This was not one to win. It was one to endure and measure up for, if not for the dark one before him then for the boy himself to be prepared for what came afterward. At any time now, Azazel would be done sizing him up and go on a real assault. Then, he would truly experience this entity's abilities for what they were; horrifying. Poseidon's imagination span seemed somewhat shallow, such that he was partly relying on information stored in Jared's own memories to cover the gap. Not the most efficient way to figure things out but it was a good starting point.
"I believe it is your turn..."
What was coming wasn't difficult to foresee. There was a feeling in the air that carried it to him. As if the dark one was ready to escalate things a bit! The air smelled of retaliation. But Poseidon had yet to perceive how this retaliation would come together. Azazel had an answer prepared. The boy's glance dropped to his feet as a rift disturbance presented itself there. A foreign object protruded through which made
Jared
think to move immediately. However it sent constricting waves from itself, leaving him incapacitated for movement. This one was not without his own bucket of tricks it seemed. And he knew it would start from here as once again the dark one demonstrated his unparalleled ability to move.
"Time to pay you for that massage boy!"

"You're better off taking the freebie..."
he replied.
The dark one's response was purely physical as he treated the boy's body like his personal stress release. The seconds seemed to go on forever as the dark one's fists dealt punishing after punishing strikes against his body. Yet the dark one seemed to be intent on making sure the boy stayed standing during the attacks until
he
saw fit to let him drop. And when he did it was an explosive drop. As the dark one's fists bore down onto him, the boy's body practically shot into the ground causing a major uplift in dirt, rock and mineral. The boy went to exhale feeling the taste of his own blood slight back into his throat, which forced him to sit up quickly to take in air. As he moved his arms he could feel like the bones were snapping back into their proper place.
Locating Azazel was of the highest priority afterward. Fortunately the brute made no effort to conceal himself.
Jared
could feel his surging force churning high above his head. Having already understood the man's ability to move at much faster speeds, he resigned from the idea of charging up in his direction and instead made his attempt at relocating himself at a much further position. Springing from the ground the boy surged himself forward, with his body phasing in and out of sight as he went. That's when he noticed the meteor shower of Azazel's power descending to the ground, landing into the ground when it did. Strangely, the energy didn't detonate on contact. He thought it strange until a sudden sensation reached him. The boy planted his feet, allowing his sea blue aura to swirl around him. Then he shot off into the sky, realizing what was about to occur.
When white light started to give off,
Jared
found himself trying to escape a massive explosion that quickly went covering its possible distance. Realizing escaping entirely was not a likely outcome, the boy spun and faced the incoming destruction wave. With the distance he traveled, he hoped to at least avoid the brunt of the explosive force. With a deep breath, the boy shilled out a high pitch shriek as the explosive light closed in. This ultra sonic sound burst was concentrated into the wave and provided a disrupting counter, seeking to filter out most of the shockwaves and leave
Jared
to be tossed off by what had filtered through. With the explosion's finish it took the sharp light that it generated along with it, relinquishing the area to its dimmed norm. But where luscious terrain once stood was nothing but a crater of decimation. And he would be laid out at the edge of it, shaken but much better than he could have been.
"He really doesn't leave much behind for himself,"
Jared
said.
He stood up and could feel Azazel's presence still lingering high in the air.
He's truly earned his reputation. But I'll have him see that I also earned mine.


"Huh?!"


Suddenly sharp sensation surged through his body, and he gave off a white glow. A beam then shot up into the air behind a sharp energy discharge-like sound. Two forms ejected from the light in different directions and landed upon the ground. Afterward there was a bit of coughing and a familiar voice grunting. The light faded and the two forms were able to be recognized. With a gasp of air one of the forms sat up looking to be in quite a bit of pain.
"Agh!" he let out.
The voice belonged to the one and true Jared Miruzuki. The light that emitted was from his strong effort to regain his consciousness. Now he was awake and in control of his body and all the pain that had been dealt to it in the most recent moments.
Jared, we're back!


"Ugh! Don't remind me...urgh!" Jared went as he collapsed on his back.
Jared! What are you doing awake?!
echo'd Poseidon's voice inside his head.
"The real question is what have you been doing this entire time? Letting this guy kick my ass?"
This isn't time for this! Don't defy me now!


Jared stood up surely but far from comfortably and got a look at his hands. From that he could tell he was in his transformed state. Poseidon was using his transformed power this entire time. He looked around and could see the destruction around him. Freed took note of it as well.
Only Azazel could have done this. Jared he truly is a terrible force to be up against.


Jared said nothing in response. His gaze had found Azazel's form in the sky and was staring hard upon it.
Jared, listen to me now!


"All I've been doing lately is listening to you! Now you listen to me...!"
Jared took his conversation internally so he could see himself facing Poseidon directly while his physical body got ready to pick up the fight from here.
Regardless of who you are and who you think you are to me, this is my body! That guy is fighting me! So I'm taking over from here!


Poseidon's look of surprise was appeared behind Jared's words. Jared physically clenched his fist walking into the crater with his energy gently glaring off of his body.
If this is about protecting me at all then the best thing you could do is instead of inhibiting me, cooperate with me so I can unleash my best on him! Our destinies are tied together regardless and as the person this power belongs to, only I can unleash its true potential!
Poseidon regressed to silence upon hearing this. What happened afterward was the ring on Jared's finger started to glow. Noticing it, the boy gave off a grin, recognizing this to be Poseidon's response.
Jared is that...?
"Yeah...that's his response. Thanks pops!" Jared said. He then looked up and could see Azazel directly above him. Jared flashed his toothy defiant smile.
"Sorry to cut you off as you and my pops were just getting to know each other! But you can go find him yourself if you wanna fight him! This is my body so you're dealing with me now! Hiya. The name I go by is..." Jared planted his right thumb at the center of his chest, with his power exploding up around his body doing so, "
Jared!"


He crouched down and threw all his focus in. "I'm just a drip in the pan to a guy like you! But hopefully you'll remember this boy's audacity well after this over."
Jared, his power is far above ours! You know that right?

Yes I do!
Jared replied with his thoughts as his body's glow started to become more intense.
So you have a plan to win?


Nah, we're probably dying here! But now's the best time to lose control you said. So I decided it's time to be audacious!


Freed heard Jared's thoughts, and the boy's daring grin was burned into his view. So there was only one thing for him to do from here. With a mighty swing, the spirit lifted his right arm high.
The real fight starts here!

"Let's...get...AUDACIOUS!!!"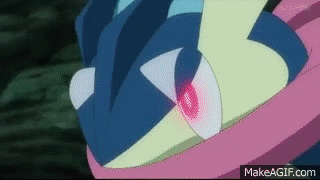 Jared flung his arms up, allowing himself to be engulfed by a swirling water-like energy, the ring still giving off a potent light.
I've got to go wild with this next attack! HERE I GO!!!!


Jared threw himself into a wild spin before bursting off, taking a piece of the ground with him. Instead of making an approach for Azazel himself the boy allowed himself the chance to pick up drastic speed racing across the ground. Bursting past his peak, the boy vanished with a flash of light, crossing through a rift. As he coursed through streaking lights the boy focused his energy. He formed a dense orb with his hand and allowed it to trail behind his palm. The ring's own potent energy merged with the ball dying it a dark blue.
NOW JARED! PASS ON THROUGH!!
Jared burst through the other side of the rift now high in the air with the orb still trailing him. He spun once and flung the ball with a might swing, throwing it into the rift open, while he spun around and dropped right into another. The orb exited from a rift sharply! He exited from an adjacent one. The openings were poised on different sides of Azazel. But instead of surging toward him, they both dipped into another opposing rift opening. Again, he exited, the orb exited after then dipped again. Visually the orb and Jared could be seen surging past each other from one dimension rip to the next, each time exiting and entering faster than previous. After four more times repeating this, Jared spun around flinging his arms upward. He took aim for the rift he left and projected his fingers.
Surging from each tip were strings of energy that entered into the rift that he released before diving into one below him. Swirling blue energy engulfed his body as once again his movement through the rips continued. Coming at him now were the energy strings he unleashed into the dimension hole. Racing directly toward them, the boy took them into his hands and exited from the dimension hole, this time exiting above the dark one's head. With a mighty swing the boy unleashed the strings in his direction at the same time his energy orb exited from another dimension rip to approach him as well. Both attacks gave of Poseidon's roar on approach while he surged into yet another dimension rip.
Hope you're paying attention Pops! This is how you do battles with my body!


Jared exited the dimension rift in the upside down position with two fingers from each hand pressed against the temples of his head. Timed at the moment where he would be parallel and face to face with Azazel the boy's glowing body and his vocals unleashed when he yelled.
"TAIYOUKEN!!!!!!"
The sun's very essence gleamed off of him and blanked that area of the sky, giving off a sharp humming noise along with it.
Words: 3,506
Jared: 11,328
Total: 57,259